When neighbor Curtis Richins commissioned a painting of Petco Park I was thrilled. That meant going to San Diego- amazing weather, great beaches, dynamic downtown, fantastic parks, and a pilgrimage to Ted Williams' boyhood home.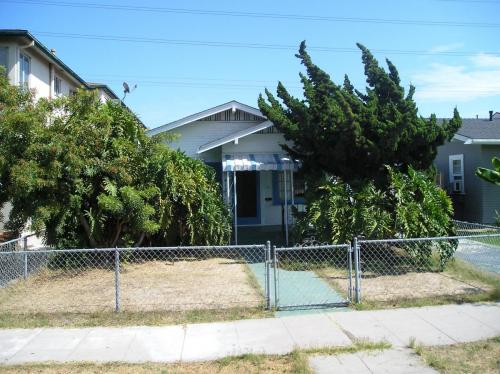 4121 Utah , the house where Ted Williams grew up
Flying into Sunny D is almost worth the trip alone. Skirting downtown skyscrapers on both sides, the plane touched down on an old Navy airbase right in the middle of San Diego Bay. From there I got the rental car and headed east on I 8, took 78 north over the coast range and in short order was among a grove of flowering ocatillo cactus west of the Salton Sea, a world away from humid Philadelphia. It was just after lunchtime.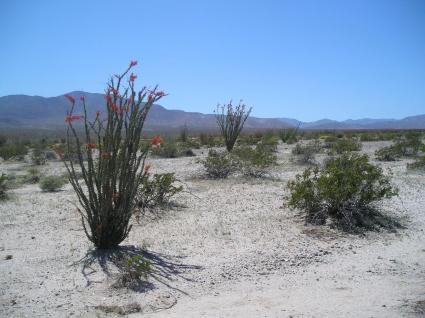 Ocatillo Flats, CA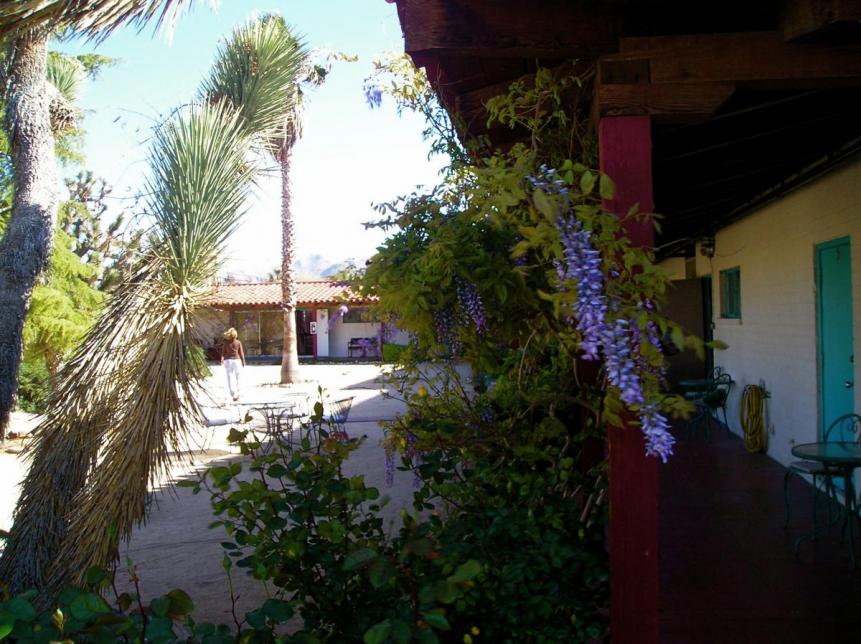 Joshua Tree Inn, Joshua Tree, CA
After a night at the Joshua Tree Inn (famous for being where country rock pioneer Gram Parsons took his final swigs of Tequila), I made sure I was back in SD when the gates opened at Petco Park for a late season game vs the Dodgers. From the start it was clear this was an amazing place, unlike any BallPark I've ever been to. Nestled in a hipster neighborhood just south of downtown it has many unique features- a dog park and whiffleball "stadium" just beyond the right field bleachers, grass under feet in the bleachers (take those sandals off!), a sand "beach" at the foot of said bleachers, and an old industrial building, Western Metal Supply, incorporated into the left field wall. The non baseball architecture (Padres offices, concessions etc) is designed by Antoine Predock, a modern master of desert form and cutting edge green engineering. It's a mash up of old and new in a cool spot in the middle of an amazing city with an exciting young team to boot.
That first game I sketched in pen and ink and took loads of photos while exploring every inch of Petco Park.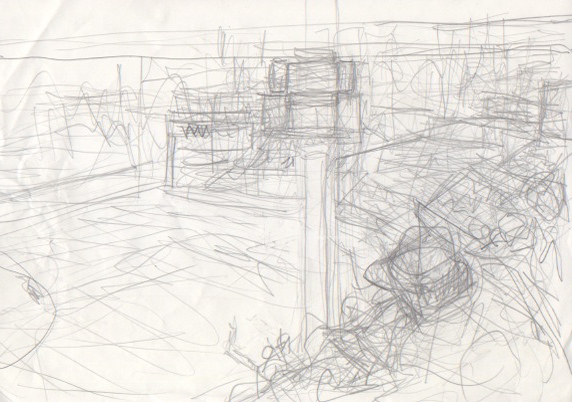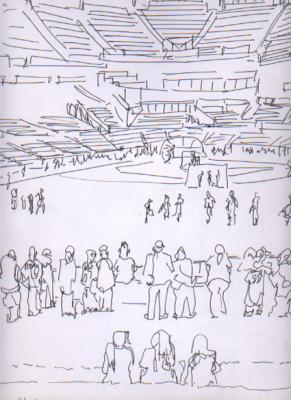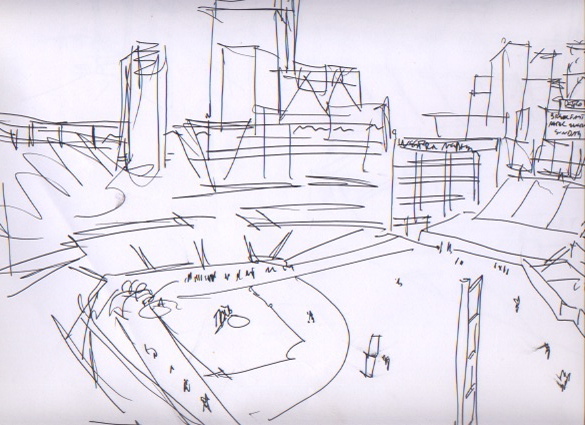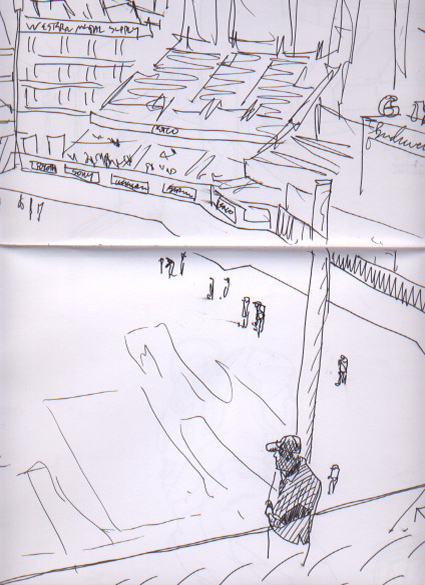 Tony Gwynn statue
The next day I made my Ted Williams pilgrimage and then headed to the Park, soaking it all in. You're not far from heaven when you're sitting in the upper deck, watching the sun set over Coronado and San Diego Bay while the Padres hold off the Dodgers, and that's what I tried to convey in painting #1 of The BallPark Blog, "Petco Park, San Diego".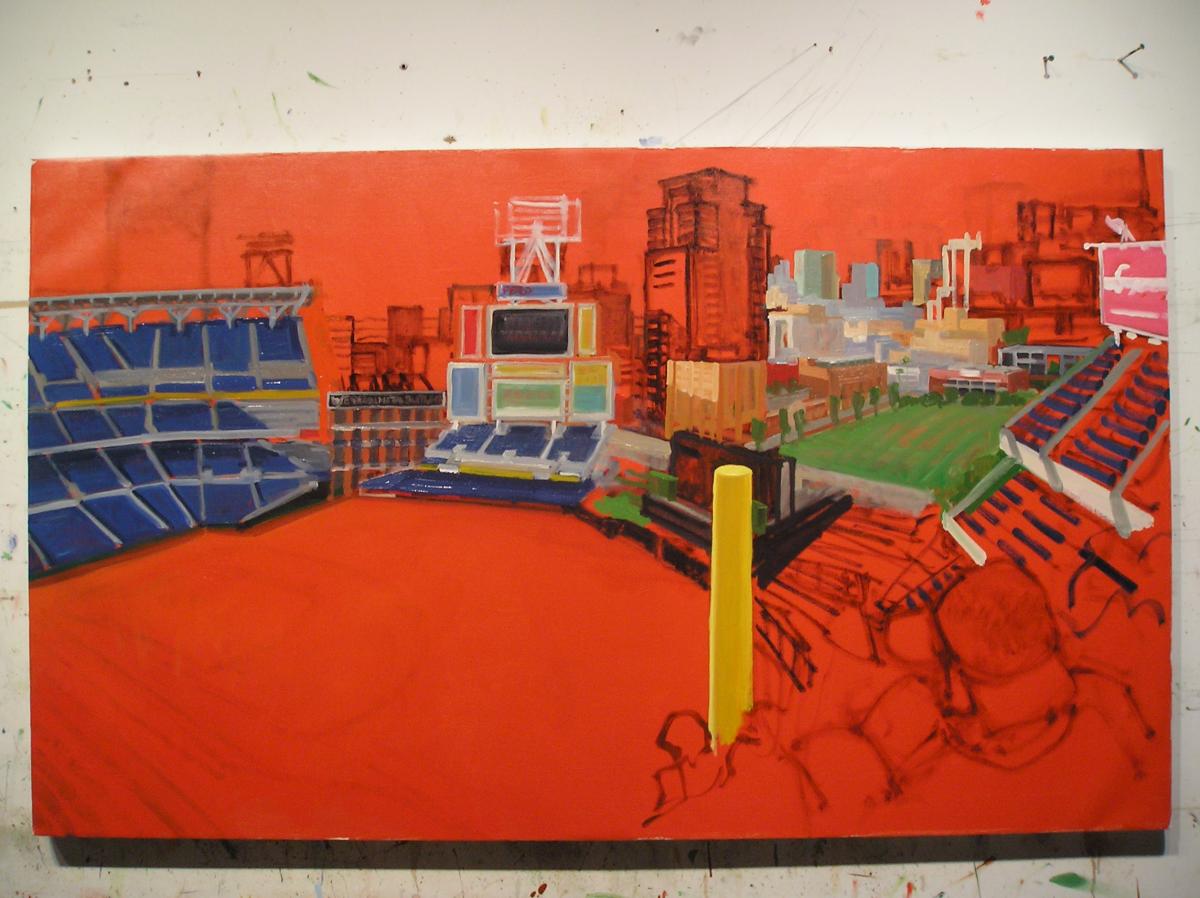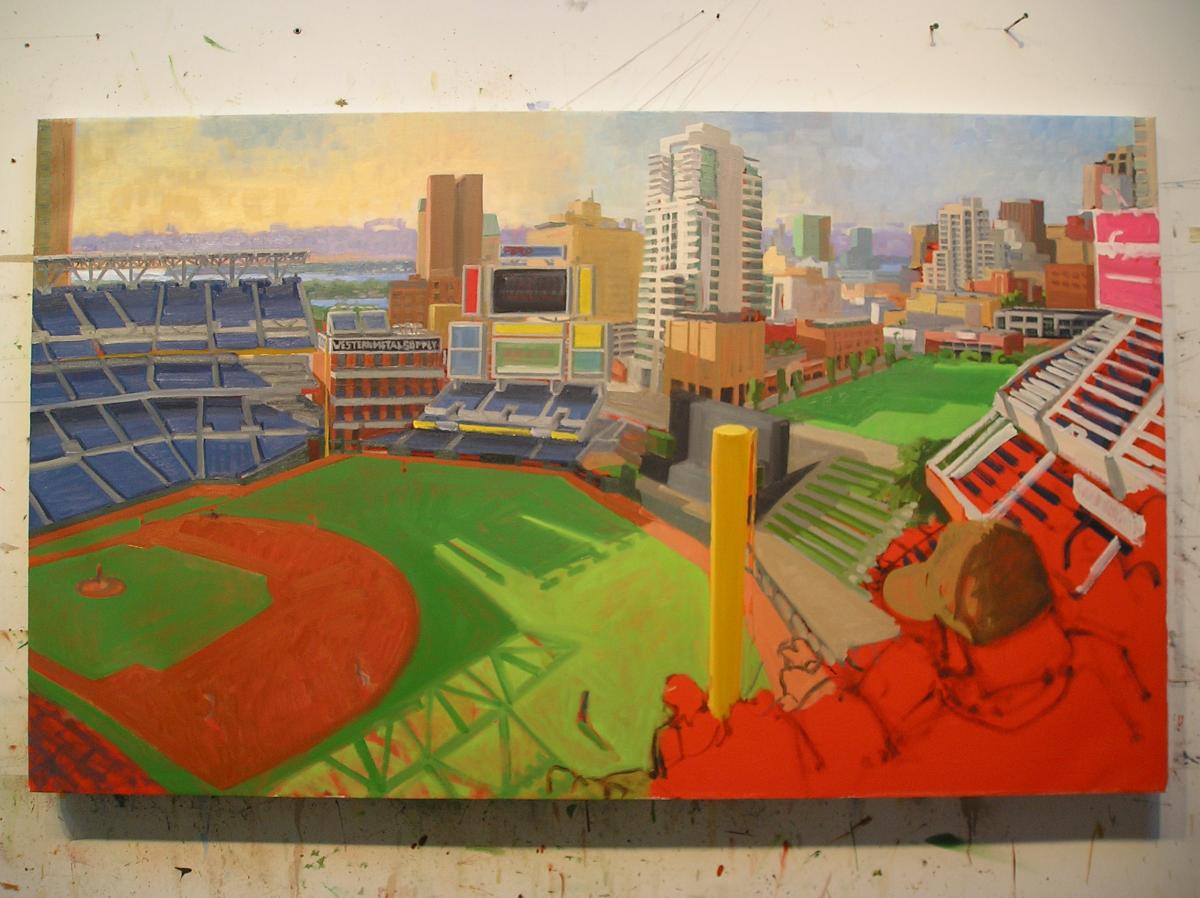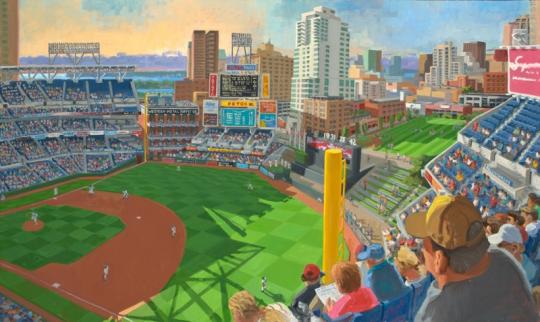 "Petco Park, San Diego", oil on canvas, 36″ x 60″, 2009-10
With Curtis Richins at MCT Trading , San Diego, CA